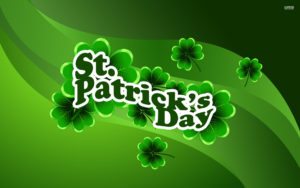 Friday, March 17, 2017–Graves Mountain Lodge opens for the 2017 Season!!
St. Patrick's Day Dinner
Corn Beef, Boiled Potatoes, Cabbage, Hot Sides, Cold Sides, Fresh Yeast Rolls & Dessert!!
Our traditional Friday Night Menu of Fried Rainbow Trout will also be served!!
$27.95/person, Children 17 & under are half-price.
.
Music after Dinner by The Dry Run Band!!
Please call to make your reservation 540-923-4231.