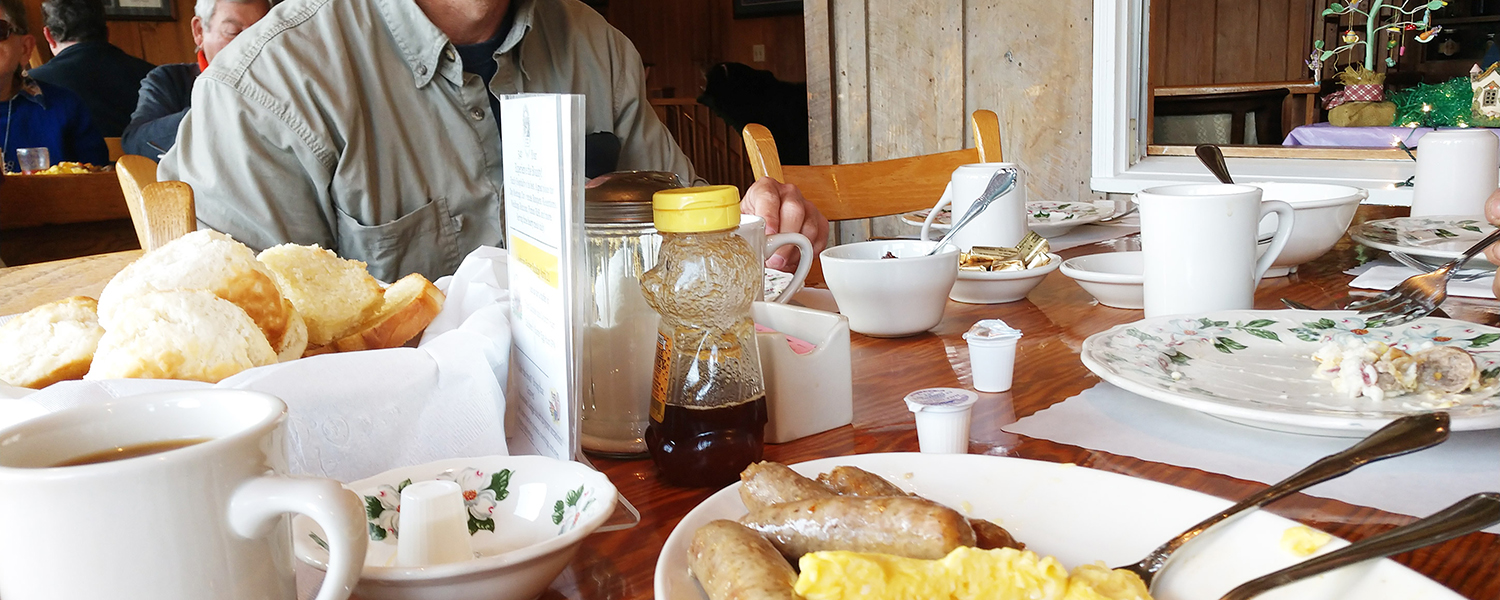 The Farm Restaurant 
OPEN with limited seating, reservations are required.
For reservations, please call 540-923-4231.

Breakfast:  Monday - Sunday
8:00 am- 10:00 am 
Lunch:  Thursday - Sunday
12:00 pm - 2:00 pm
Dinner:  Monday - Sunday
6:00 pm - 8:00 pm
Farm House Restaurant offering multiple entre choices with family style sides.
Hamburgers, Salads, Children's options and more...
Southern Farmhouse Cooking!
Children ages 6-14 are half price.

Children ages 5 & under are FREE

.
Sandwiches and prepared foods are available at our Syria Mercantile Store-Open 7 days a week.
Please call for more information
540-923-4231.
info@gravesmountain.com