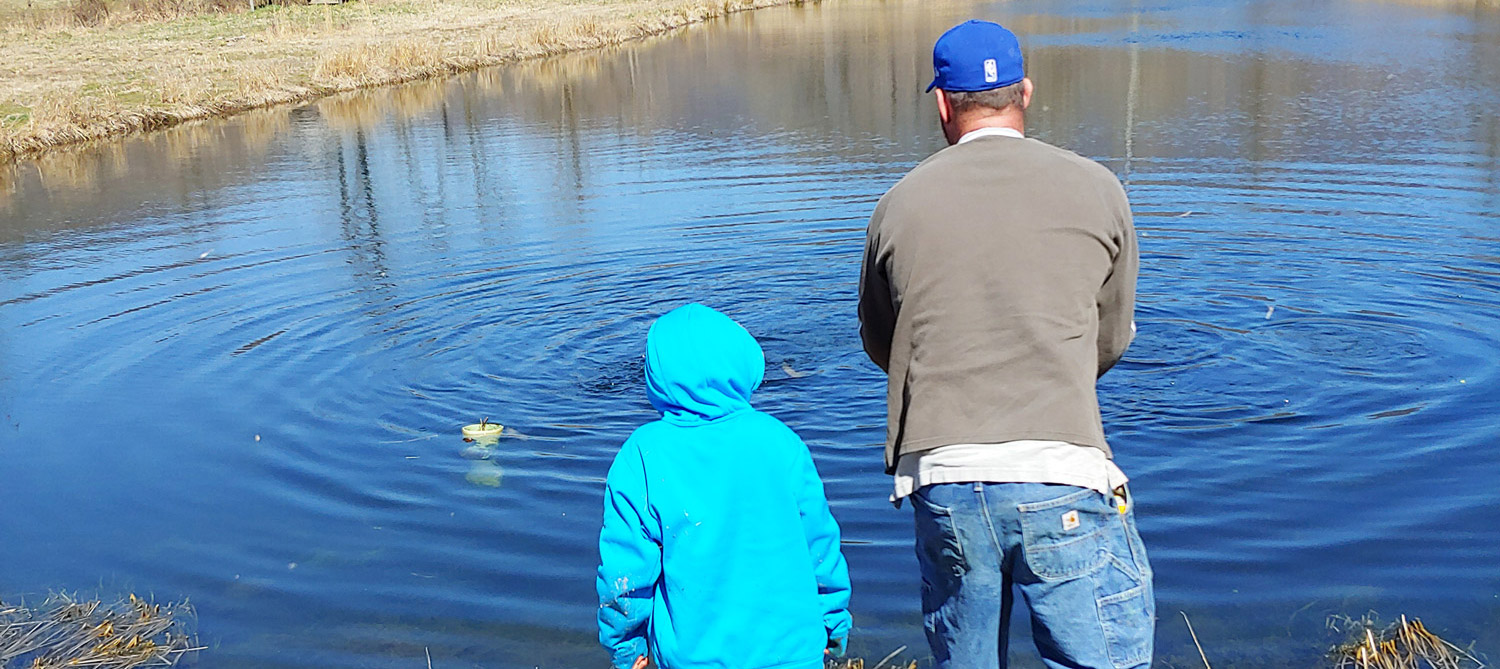 The Graves Mountain Trout Pond -
Closing for Summer on June 4
Open Weekends Only - 9AM to 4PM
Stocked Trout Pond Fishing, adjacent to the Shenandoah National Park is stocked and ready to go at Graves Mountain Farm & Lodges, Syria VA.
How to find it:
- turn right at the Syria Crossroad Market - Graves Mtn Market-Deli & Tackle - onto RT 643 the Etlan/Weakley Hollow Rd, 200 yards up on left, you will see farm gate access to the pond area.
No license is required, although license and Trout Stamp is required for fishing our two mountain stream - the Rose and Robinson rivers.
The price per pound this year is $8.
Need fishing gear?
- the Graves Mtn Market-Deli & Tackle will have it.
There are plenty of fish for the catching as we stocked in early October.
We have Goldens, Rainbows, and Brookies.
Information: 540 923 4231 | info@gravesmountain.com