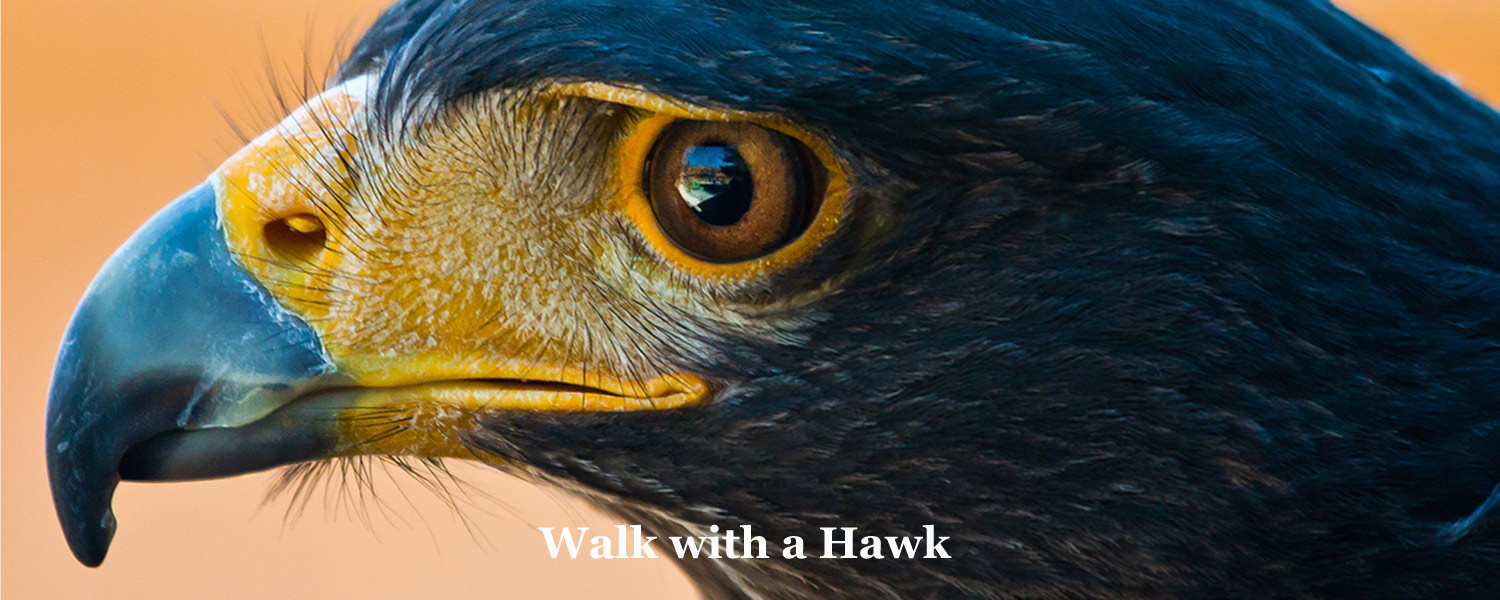 Walk with a Hawk at Graves Mountain Farm & Lodges
Sundays 11;30AM (excepting April 24 & May 2), Rain or Shine – rain will be "show and tell".
---
Discover a hawk up close and far away as it free-flies over the walk and comes down to Robert's hand as he – both Robert and the hawk – unpack the hawk life for you.
Make an Outing
Come for Breakfast or stay for Lunch at the Farm Restaurant, Southern Homestyle and family Style comfort food. 10% Restaurant Discount Coupon per paid ticket.  Explore the farm-yard – goats, pigs, sheep, and horses. Hang out on the front porch, roll down the hill, ponder by the stream, fish, hike, bring your bikes.
Who – all ages, just a walk – not a hike
How long- 50 mins, ¾ of a mile, fairly level, some rougher, meadow and forest ground.
Wear what - walking shoes for rough ground
In case of Rain – Robert will do a show and tell under the front porch for the group
Dates and Times – 11:30AM Sundays,  from April 11 on,  excepting April 25 and May 2.
Tickets

Can be Pre-bought online here :: >
Or at the Main Lodge, Guest Care, 2nd floor front

Adults: $20

Child: 14 to 6:  $10

Under Fives: Free
Where Start:
We start the walk at the front porch of the Main Lodge at Graves Mountain Farm & Lodges,  Graves Mountain Lane, Syria, VA – (we are most of Syria)
The Walk
Our birds of prey guide and teacher is Robert from Earthquest.
Like our Saturday nature walk, Robert will set from our Front Porch but he will have his "Harris" hawk on his hand and a flight plan for the group – just Libby will be flying, though. The hawk is Rosie.
Robert will introduce the hawk family to the group, this "Harris" – a medium size hawk, her history, her future, and then the future for all hawks – pressed as they are by the change from forest and meadow to houses and back-yards. Pesticides continue to be a challenge for all birds, while hawks are more at risk as they are near one of the tops of their food chain. Common garden pesticides kill Libby and her kind. Grassed areas do not allow for natural growth and a "living" meadow.
Rosie will free fly above the group as it walks by the forest, stream, and ponds. She will stoop (dive) and come back to Robert's hand then off to another treetop to take in her hunting ground.
Rosie is a rescue and, while nursed back to strength and flight, Robert is not keeping her back from a return to the wild as she would not survive there. She has a good bird life with Robert at Earthquest - flying every day, soaring from branch to dot in the sky.
Robert and the group will cover about ¾ of a mile during the walk.

The beginning part of the walk can be adapted to be handicapped accessible.
Earthquest – Orange VA
Earthquest.org
Our partner in this Learning and Discovery program is Earthquest, a 501C3 devoted to rescue and recovery of birds of prey and parrots. They educate us about these birds, their world, and the values of looking after the environment so that the birds may survive.

Graves Mountain Added Benefit Coupon - 10% Discount
Each paid ticket (not Lodge Guests) receives a 10% discount at the Restaurant and Bar - just turn in your ticket to your server. One discount per person per ticket.
Meal reservations are requested, please, as space is limited with Covid provisions. Call Guest Care at 540 923 4231.
Terms and Conditions:
No refunds. Rain or shine. Ticket CAN be transferred to another Walk  with a Hawk.
Part of Graves Mountain Farm's
Learning & Discovery
Program