Activities at Farm Resort in VA Blue Ridge by Shenandoah Park
Sports Facilities
Horseshoes, Volleyball, Swimming, badminton, croquet, playing fields for football, soccer, lacrosse.
Swimming
The outdoor swimming pool is open to registered guests on a daily schedule of 10:00 a.m. – 6:00 p.m. Sunday-Wednesday.  10:00 am – 8 pm Thursday-Saturday.  During the normal swimming season, weather permitting. Any guest 9 or younger must be accompanied by an adult. Our junior size Olympic pool has a diving board, kids pool and a snack bar.
Horseback Riding on 20 miles of Trails by Shenandoah National Park
Enjoy a trail ride along the Blue Ridge Mountains of Virginia. One-hour rides depart throughout the day and reservations are required. Please see the front desk. Half and full-day rides (4 person minimum) also depart daily.
Hayrides–Not available at this time
Available on certain Friday and Saturday evenings after dinner weather permitting. Enjoy a tractor pulled hayride through the orchards. Reservations required $5.00 per person (15 person minimum). Please visit the reservation desk by 7:00 PM for tickets to ride.  Please check with the reservation desk for availability.
Fishing –  two VA Blue Ridge mountain streams and two ponds
Statewide regulations apply to trout fishing in all streams.  The Rose River and Robinson River (both rivers located in Syria) are state stocked with Rainbow trout and Brook trout. The Hughes River is also stocked, it is located about 8 miles north of Syria.
A fish-n-pay pond, located on the Graves Mountain property, is NOT open at this time.
Under normal circumstances the pond is stocked with Rainbow Trout, Golden Trout and Brook Trout.  Other ponds on the Lodge property are available to catch and release. The ponds are stocked with bass and bream. Bring your own pole and try your luck.
Hughes and Robinson Rivers are in category A – Stocked once in each of the following periods:
October; November; December; January; February; March; April 1-April 20; April 20-May 10; May 10-May 30
Rose River stocking schedule (Number of stocking during that period)
October (1); November (1); December – January (1); February (1); March – May (10)
Game Department Trout Stocking Schedule (They only put it on their website after they stocked)
Bird Watching
Eastern Bluebired – In 2010, Old Rag Master Naturalists (ORMN), www.oldragmasternaturalists.org , placed 13 bluebird boxes on the Lodge's property. Most of the boxes are along the Robinson River and adjacent to the two ponds near the Lodge. Trained volunteers are monitoring these boxes throughout bluebird season to gather scientific evidence, such as, how many bluebirds and other native cavity nesters are using the boxes, the number of eggs laid and the number of baby birds that actually fledge. These statistics will be reported to the Virginia Bluebird Society each year. So if you see a bird using the boxes, maybe it will be a bluebird, but it could also be a Carolina chickadee, or a house wren, or a tree swallow or maybe just a house sparrow. Enjoy the birds, but please don't approach the boxes . . . a family might be nesting just inside!
Bald eagles – Numerous sighting of the eagles have been reported. As many as 3 have been seen at the same time. In the mornings, they are found flying or perched on the Rose River, in the evenings they have been spotted near our trout pond and Robinson River.
Soap Making Workshops by Old Rag Soap Co.
https://www.oldragsoapco.com/
Private Workshops can also be arranged with Charlotte & Brian-please call the Reservation Desk to inquire 540-923-4231.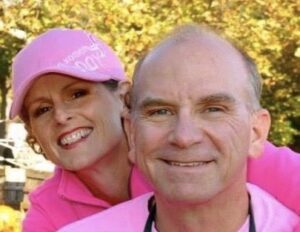 Learn to make small batch handcrafted soap with local soap makers Brian and Charlotte Lenhoff from Old Rag Soap Company. We supply all of the materials, including a selection of mica colors and fragrance oils to create your own unique handcrafted bar soap. Each participant will make a brick of soap giving them 7-8 bars, depending on how it's cut. There is nothing more gratifying than to use a product that you made yourself.
* The workshop will begin at 1:00 PM, and typically lasts 2 to 2.5 hours, depending on the number of participants.
* Once you've made your soap, it has to "saponify" for 24-hours before it can be cut into bars. Charlotte and Brian will cut your soap and cure it for four weeks. After the four week curing period, they will ship your soap to your home at no additional charge. 
* Class minimum is two participants and maximum is six participants.
* The minimum age, to participate in the workshop, is 16 years old.
* Cost per person is $59.00
***Please call Graves Mountain Farm and Lodges to reserve your seat at the soaping table***540-923-4231***
Geocaching
There is one on the Graves Mountain Property and more to come, and several in the surrounding area. If you are not familiar with geocaching, it is like a scavenger hunt with a GPS. For more info visit their website www.geocaching.com.
Hiking
Many trails for hiking begin a short distance from the lodge. A short nature trail begins at the end of the road from Ridgecrest motel. If you care to visit White Oak Canyon, you can follow a lovely trail to the seven waterfalls. Rock climbing is also near by on Old Rag Mountain. Both are a short drive from the Lodge.
Rock Hunting
You may find some interesting unusual stones. This range is considered one of the oldest ranges in the world. Walk along the Rose River an try to find a piece of Unakite, the official rock of Madison County, if you can't find a piece of Unakite, there are some for sale in the Gift Shop and our Packing Shed.
Gift Shop
Located in the lower floor of the Lodge, the Gift Shop offers gifts for everyone. Clothing, jewelry, toys and a variety of other items are found for friends and family. Our Apple Butter and Preserves & Jellies are sold here or in the office.
Shopping
The Syria Mercantile provides fishing gear, sporting gear, supplies and general supplies are available. Just down the road from the Lodge.