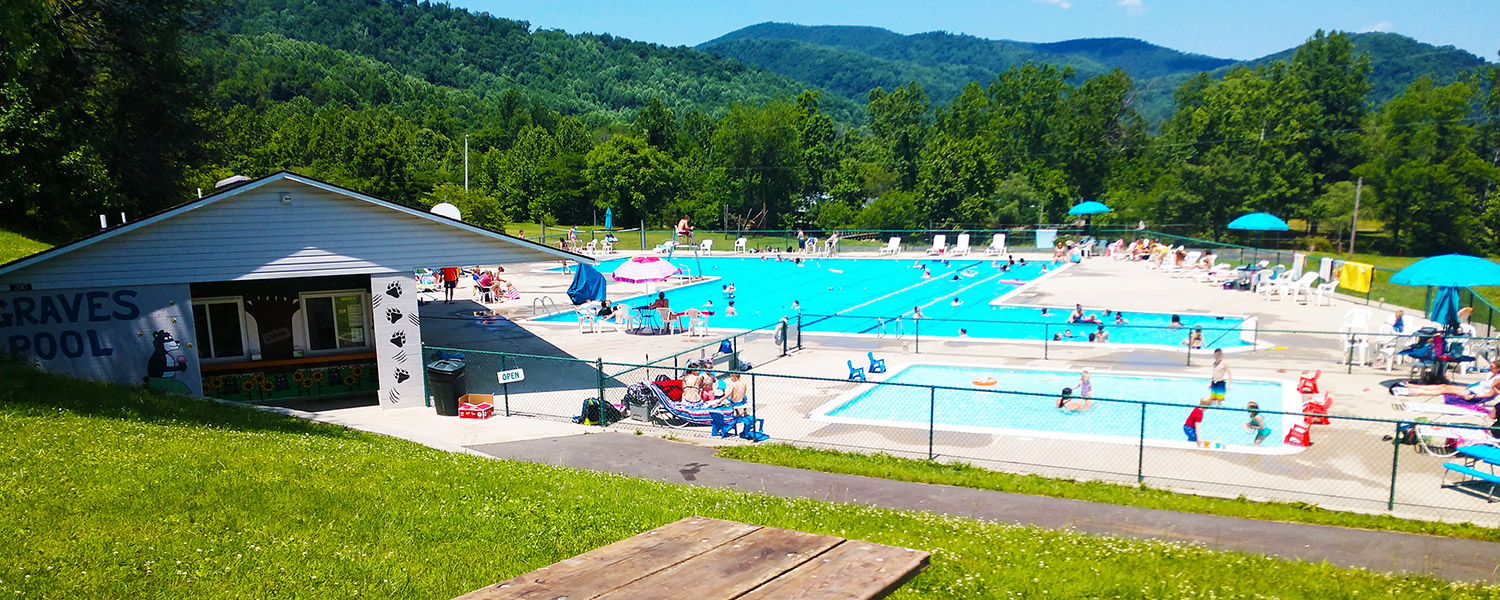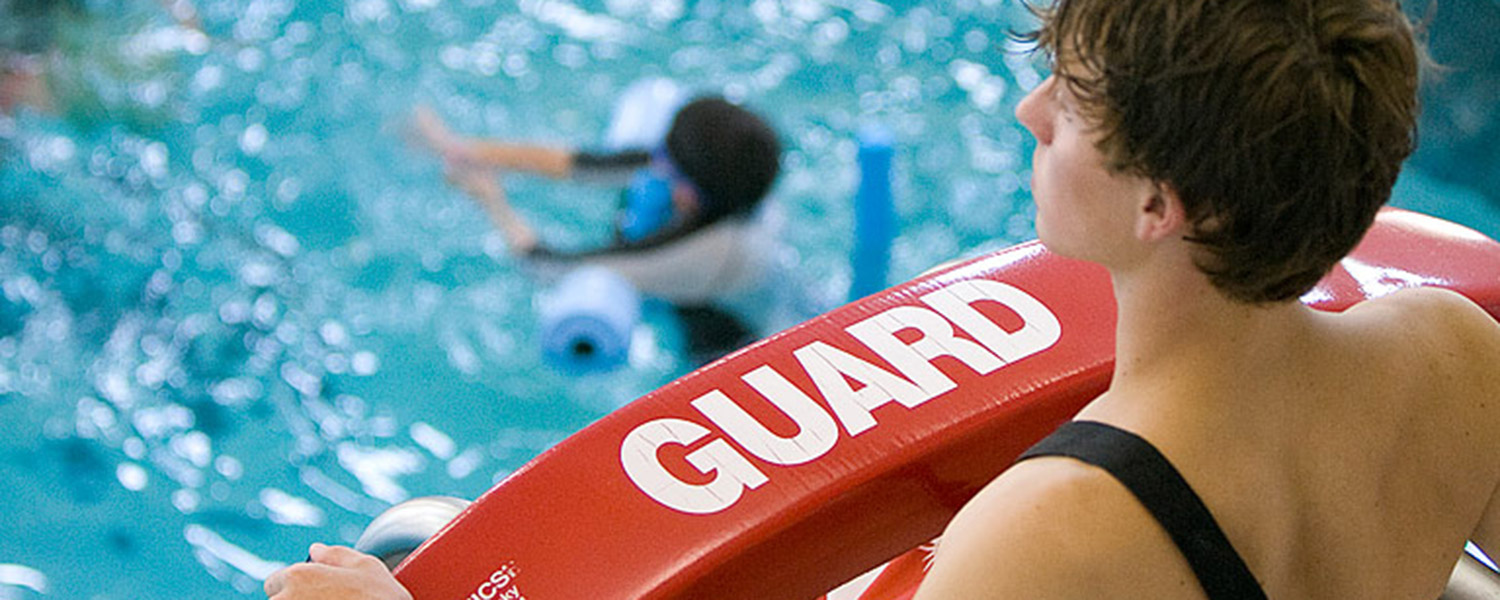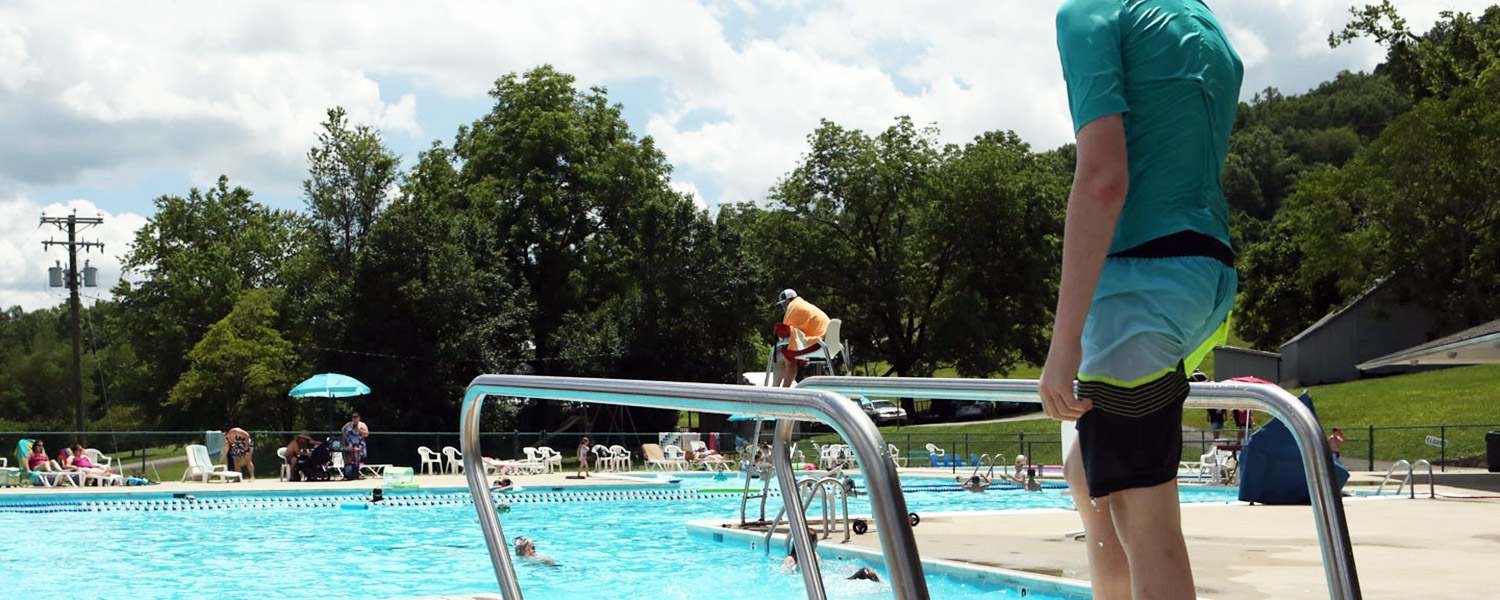 Pool at Graves Mountain Farm & Lodges Resort
The Pool is free for all Lodge Guests and Swim Club Members.
Campground guests may use the pool for $5 admission per person and as space is available.
No Towels
Please bring your own towels as there are no pool towels available.
CDC and County Safety Guidelines
We will be following CDC and County Guidelines and access to the main pool area will be limited according to guidelines.
Full Season Expected for 2021 – May 28th through September 6th.
The only changes would be as result of requirements by our County and State health departments.
More Access to the Pool Is Expected This Year
We would expect that more guests will be able to be in the pool area this year, but, of course, the lifeguards will control access according to our and the County's judgments of best safety for all.
All There Is at the Pool
– Swimming, with lifeguard
– Snacks bar with light food through the day
– Volleyball on sand
– Badminton, Croquet, Ping Pong
– Horseshoes – 3 pitches
– Front Lawn Music series most Saturdays 4PM on.
– Swim in the swimming holes on the Rose River
– Ping-pong, Foosball and board games in main lodge

Open Times

Sun- Weds or Thurs (variable)  open: 10AM to 6PM weather permitting
Thu (variable), Fri and Sat: 10 AM to 8PM again weather permitting
After Aug 7, please expect hours to shorten as Lifeguards begin going back to their colleges.
We close for the day if the weather is rainy.
We close unpredictably for storms, lightning, high wind
If weather is changeable, please call Guest Services to check on the open/close schedule – 540 923 4231