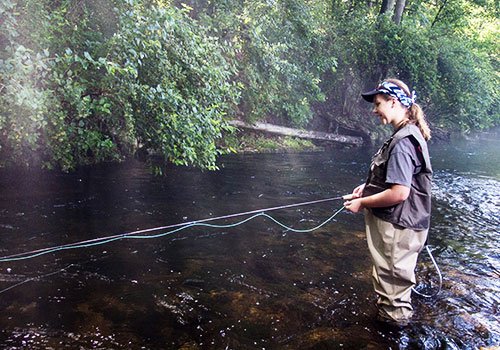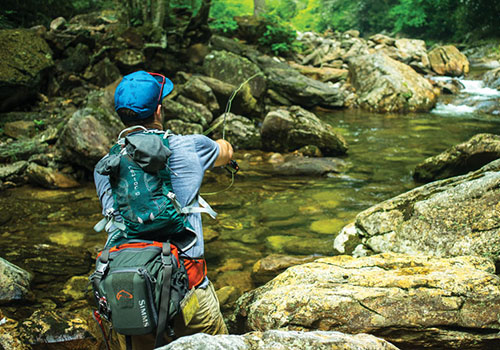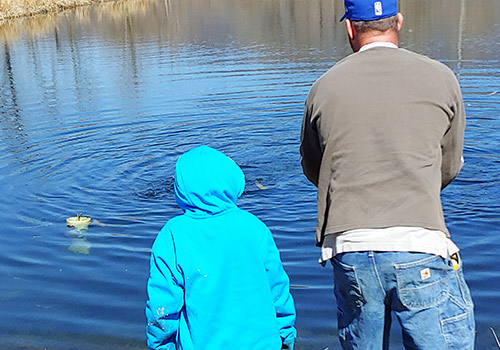 Fly Fishing Guide in Virginia Blue Ridge - for beginner to advanced trout fishing 
Beginner-learner guiding
Our guide, local Tim Lewis - see to right or below for Tim's bio - can start the beginner-learner out on the stream and supply the basic gear to bein with on the stream.
You will start off learning
- about the equipment
- what critters are in the water, rising through it and off
- how to cast
- flies - dry and wet
- how the fish think
- how we think
- environment 
Guiding Sessions with equipment are half or full day, Fri PM, Sat all day or half day in the PM, Sun in AM.
$325 half day
$600 full day
Need a VA Fishing License and Trout Stamp.
:: see here >
Reserve online - below - or email info@gravesmountain.com, call 540 923 4231,
Advanced Fly Fishing Guiding for Mountain Native Trout
Refining the techniques for small mountain stream fly fishing, here in the Virginia Blue Ridge Mountains.
The guide, will help you refine tight fishing skills where delicacy meets hard work accessing many of the best stream spots.
To reserve, use the above booking links and note that you want to do mountain stream access.
Need a VA Fishing License and Trout Stamp.
:: see here >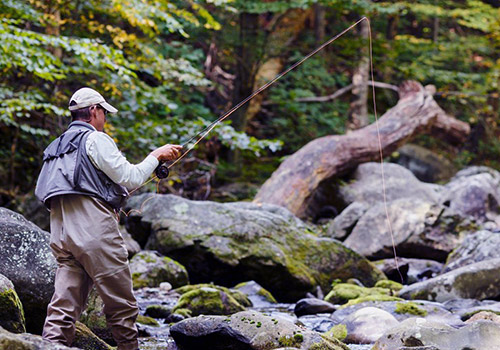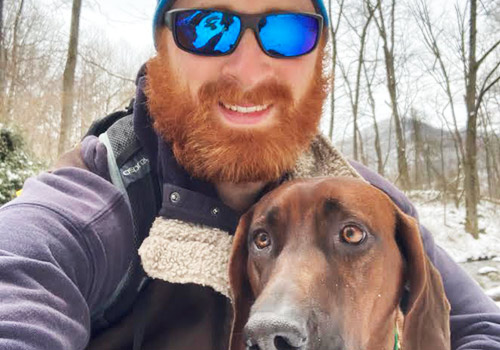 Your Fly Fishing Guide
at Graves Mountain Farm & Lodges
Tim Lewis
A Virginia native, Tim grew up exploring the natural world and knew from a young age that a desk job was not for him. Having earned a BS and MS in outdoor recreation, Tim has also worked as an outdoor trip leader, fly fishing guide, lifeguard, ranch hand, and recreation programmer throughout the years.
He enjoys working with people of all ages, animals big and small, and in all outdoor environments. He enjoys fishing, hiking, camping, kayaking, and spending time with friends and family in his free time. Tim currently lives in Madison County with his two redbone coonhounds - Kyro and Harley.
Book a private session on waters with Tim
Email info@gravesmountain.com
Call 540 923 4231
The Tackle Shop at the Market - Deli & Tackle, at Syria village crossroads
between the Rose & Robinson Rivers
Rods, reels, waders, flies, spinners, bait. from moderate to "just get on the river".