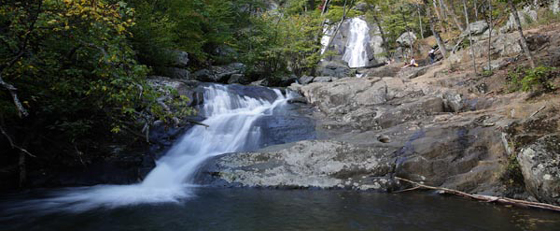 Many trails for hiking begin a short distance from the lodge. A short nature trail begins at the end of the road from Ridgecrest motel. If you care to visit White Oak Canyon, you can follow a lovely trail to the seven waterfalls. Rock climbing is also near by on Old Rag Mountain. Both are a short drive from the Lodge.
White Oak Canyon  Old Rag Mountain Three Falls Hike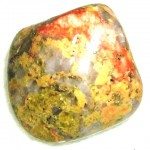 Rock Hunting
You may find some interesting unusual stones. This range is considered one of the oldest ranges in the world. Walk along the Rose River an try to find a piece of unakite, the official rock of Madison County. If you can't find a piece of unakite, there are some for sale in the Gift Shop and in our Packing Shed.

Bird Watching
Eastern Bluebired – In 2010, Old Rag Master Naturalists (ORMN), www.oldragmasternaturalists.org , placed 13 bluebird boxes on the Graves Mountain Lodge property. Most of the boxes are along the Robinson River and adjacent to the two ponds near the Lodge. Trained volunteers are monitoring these boxes throughout bluebird season to gather scientific evidence, such as, how many bluebirds and other native cavity nesters are using the boxes, the number of eggs laid and the number of baby birds that actually fledge. These statistics will be reported to the Virginia Bluebird Society each year. So if you see a bird using the boxes, maybe it will be a bluebird, but it could also be a Carolina chickadee, or a house wren, or a tree swallow or maybe just a house sparrow. Enjoy the birds, but please don't approach the boxes . . . a family might be nesting just inside!
Bald Eagles – Numerous sighting of the eagles have been reported. As many as 3 have been seen at the same time. In the mornings, they are found flying or perched on the Rose River, in the evenings they have been spotted near our trout pond and Robinson River.
Geocaching
There is one on the Graves Mountain Property and more to come, and several in the surrounding area. If you are not familiar with geocaching, it is like a scavenger hunt with a GPS. For more info visit their website www.geocaching.com.