PEACH DAY FESTIVAL at Graves Mountain Lodge!!!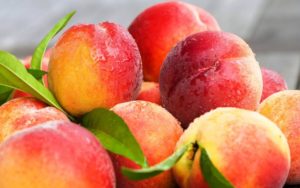 Join us for our 9th Annual Peach Day Festival
July 25, 2020
9 AM to 3 PM
FREE Admission, FREE Parking
LIVE Music by TBA 9 AM to 3 PM. 
Hot Dogs, Hamburgers, Cheeseburgers, Pork BBQ Sandwiches, Chicken Tenders, French Fries and other Graves Mountain Foods.
Kettle Corn, Funnel Cakes and more!!!!
Peach Ice Cream, Peach Milkshakes, Peach Preserves, Peach Cobbler and FRESH Peaches and other produce for sale.
Craft Vendors, Hayrides, Pony Rides, and more…
Due to Covid-19 the Swimming Pool will NOT be open to the Public