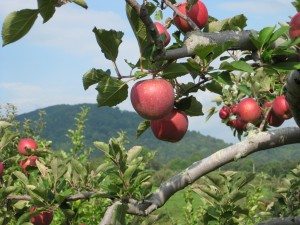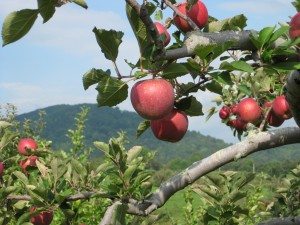 2019
When:
October 5-6, 2019
October 12-13, 2019
October 19-20, 2019
10:00 AM – 4:30 PM Daily
Free Admission / Free Parking
Rain or Shine
Celebrating 49 Years–2019
Graves Mountain Apple Harvest Festival. Come and see nature's way of blanketing the Blue Ridge Mountains with stunning color during the month of October. Enjoy fun filled days complete with good Food and Entertainment including Bluegrass Music, Cloggers, over 70 Arts and Crafts Vendors, Hayrides, Hay Mountain, Hay Maze, Moon Bounces, Horseback & Pony Rides. Experience the days of yesteryear watching apple butter being cooked in kettles over and open fire.  A variety of Apples are available at the Packing Shed and at the Festival Area along with pumpkins, gourds, Apple Butter and much more!
2019 Bands & Cloggers
Music will be played daily from 11:00am – 3:00pm
Cloggers dance daily from 3:30pm – 4:30pm  
Oct 5 –
  Band –  Mark Templeton & Pocket Change  Cloggers – Calico Cloggers
Oct 6 –
Band – Dark Hollow Cloggers –  Mountain Heritage Cloggers  
Oct 12 – 
Band –  Blue Ridge Thunder Cloggers – Hi Horse Cloggers
Oct 13 –
Band –   Flatland Bluegrass Band                                            Cloggers –  Skyline Country Cloggers  
Oct 19 –
Band –  Route 33 Bluegrass Cloggers –  Cardinal Cloggers
Oct 20 –
Band –  Clearcut Cloggers –  Elite Revolution    
Food – Food – Food – Food – Food
Lunch is served in the festival area and reservations are not required. Home cooked meals will be served in the covered picnic pavilion each Saturday and Sunday from 11:30 AM – 4:30 PM or as long as the food stores hold out!
The menu will be:
Brunswick Stew, Cornbread, Apple Butter, Applesauce and Apple cider.
Hamburgers, Hotdogs, Pork Barbecue, French Fries, Apple Pie….
Also sold at places other than the main food line:
Funnel Cakes, Apple Butter Donuts, Fried Apple Slices, Apple Cinnamon Ice Cream, Soft Serve Ice Cream, Apple Pies, Pork Rinds, Apple Wine, Apple Slices with Caramel Sauce and more!!!
Meals at the Main Lodge Restaurant:
At the Main Lodge, Lunch is served from 12:00 PM – 1:30 PM, Dinner from 6:00 PM – 7:30 PM. Reservations are required and seating is limited. Please call 540-923-4231 for reservations.
APPLES
A variety of Apples are available at the Festival Area along with pumpkins, gourds, Apple Butter and much more!
At our Packing Shed, located in Syria, across the street from Syria Mercantile, you can also select pre-picked apples to suit your tastes or purchase pumpkins, gourds, cider and Indian corn. We also offer a large selection of our preserves and condiments. For more information contact the packing shed at 540-923-4638.
Gift Shop
Stop in at the main lodge to find a variety of items. Clothing, gift items, preserves toys, jewelry and country gifts.
Syria Mercantile
A country store located in Syria, that has all your needs from sandwiches, clothes, fishing supplies, hunting supplies, hardware, gifts and much much more.
Many Hiking Trails nearby in the Shenandoah National Park–White Oak Canyon Trail, Old Rag Mountain Trail, Camp Hoover, Cedar Run and many more…
Well behaved dogs on a leash are welcome to attend the festival!
For vendor information email us @ info@gravesmountain.com or call 540-923-4231