M
The Music Festival has been delayed until
2021, June 3 to 6
Read More Here
Live Music
Meanwhile on Sat, May 30 from Noon to 4PM we have a lawn concert with David Gilmore and his mix of genres. Free admission.
Light food, wines, beers and the keg launch of our first ever hard cider - Graves Mountain Squeeze.
In memory of the Festival - delayed one year.
On Sat night from 7PM to 9PM is a live from home concert by Scythian who would have been at this years festival and will be here next year at the delayed festival. See the stream here or here.
LODGE ROOMS & CABINS OPEN FOR GETAWAYS WITH EXTRA PRECAUTIONS IN PLACE FOR GUEST & STAFF SAFETY.
Limited Lodge Rooms and Cabins will be available with 3 day rest of rooms between stays for safety and disinfection.
No housekeeping during a stay for safety and health of guest and valley.
The Graves Mountain Restaurant is closed at this time.
Weekend prepared foods -  hot, cold, sides, pastries and Deli - are all available for take out or eat at open air picnic tables - at the Mercantile, just at our cross-roads. Also frozen dinners.
Syria Mercantile Store + Deli + Post Office
is open with health precautions in place.
The Campground is open - no reservations required on 55 acres.
Day parking for Horseback riding is open.
The Stables are open for horseback riding with a limit of 8 trail riders.
Please call or email for updates on availability.
540 923 4231
info@gravesmountain.com
We have put in place safety procedures are responsible to our guests and our valley.
We re-evaluate the situation constantly - just like you do.
16 Cabins and 55 Exterior Entry Lodge Rooms
By staying in one of our cabins or exterior entry lodge rooms, our guests have a secluded world from which to explore the outdoors with its rural, healthy air and trees budding to life.
With mountain outdoor activities in the Virginia Blue Ridge - 14 of them from hiking, spring trout fishing, and on to to horseback riding - the Farm provides opportunities for building both health and family welfare.
Our "family style" southern cooking Farm Restaurant will reopen when allowed. 
Mindful of health precautions, we are seating guests a good distance from each other and canceling all buffet style meals - now "family style".
Deli and General Store
The Syria Mercantile stands by with Deli and Sundries for the microwave and fridge in rooms. In room coffee and tea service will take care of the morning frost.
High Speed Wifi to Stay Socially Close
We now have High Speed Wifi in all the Lodges for streaming HULU, Netflix and Amazon. There is WiFi in  - Kite House, Dogwood Cottage & Redwood Suites, Pete's, Blackwood, Greenwood, Old Farmhouse #8 and all the Old Framhouse, Valley View, and the Pool - opening between June 5 to June 30, depending on guidance.
Health in the Blue Ridge During the Time of Corona
We clean to CDC guidelines and beyond. We will normally rest a room for 2 to 3 days that the virus will become mostly inactivated. Bleach and alcohol are used on surfaces.

Hand sanitizer is, as you would expect, available throughout the property. But not on the trails and in the streams. And we're not planning on that one. Nor are the fish and the critters.
Exercise in our mountain air - walk, hike, ride horses, drink plenty of water, eat our good southern family style food, when the restaurant re-opens - all while staying socially distant. 
Pool - opening mid to end of June. With chlorine water and sun, with Physical Distancing, we can be reasonable secure that our guets and we are inactivating the virus, if present.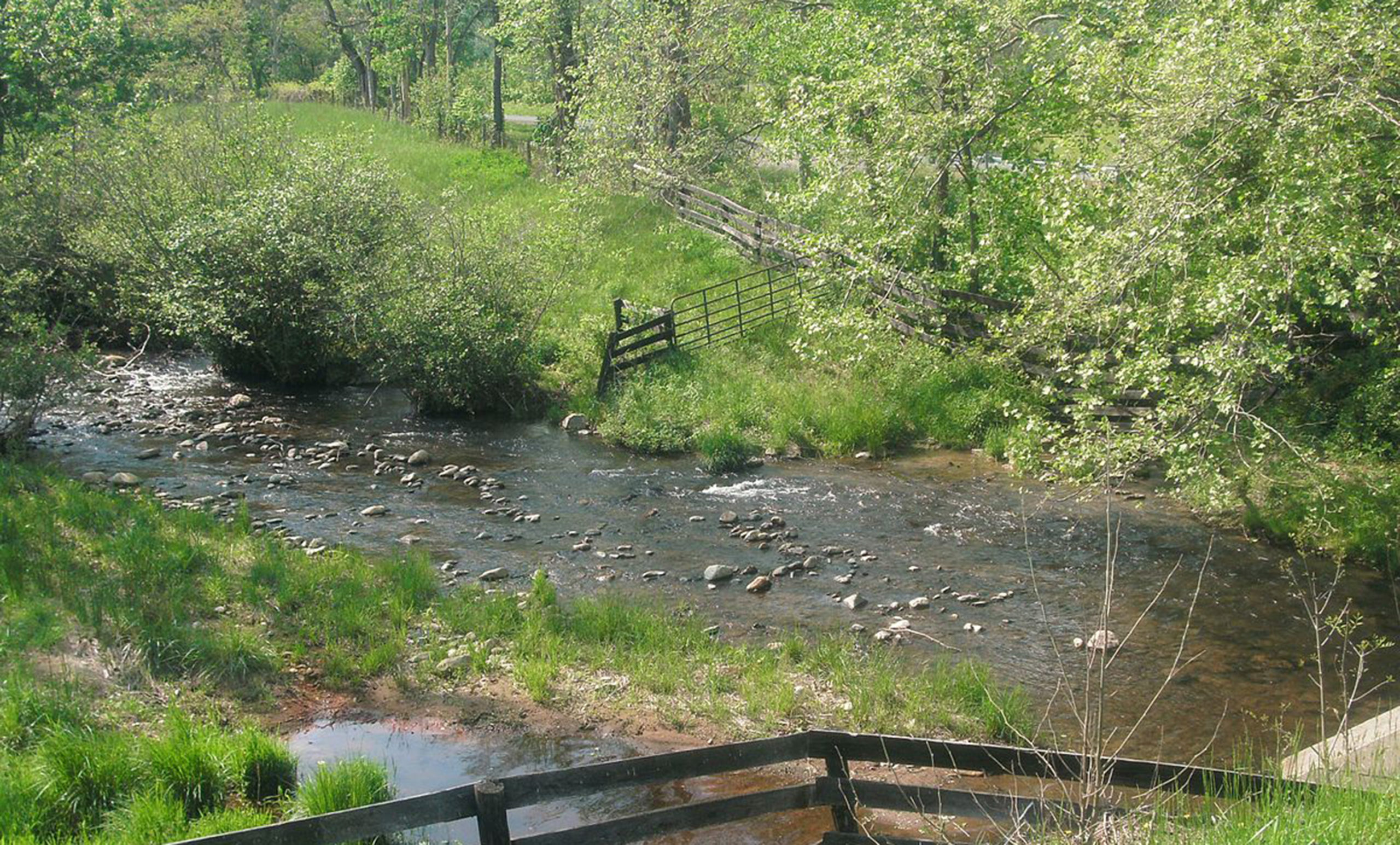 Tech Limited, no cell except via Internet
TV in Main Lodge, Hilltop and several cabins - not all.

WiFi however is Super Speedy now

This year we have brought
in High Speed Fiber Optic Internet at Main Lodge,
Hilltop, Ridgecrest, Poplar Lodges and many cabins.
Cabins - Cottages - Condo Suites
Mountain Streams on the Farm
Large Picnic Event Spaces
Miss Ellie, the pet pig, visits neighbors. She goes for two walks daily with our guests and her people "Momma" - Missy Graves.
We have cattle -  black and longhorns to visit, The highlight here is Joanie, the pet cow, who lives over at Missy Graves' meadow.
Chicken coop and egg collection is coming before the end of March.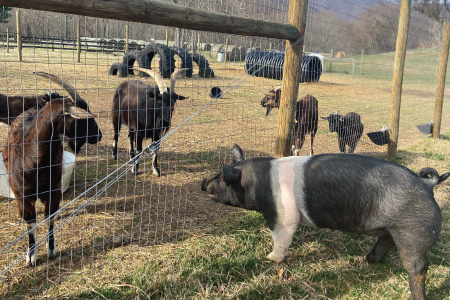 Fly Fishing on two mountain streams flowing off the Blue Ridge - right here on the Farm with another three renowned streams nearby.
Then, we have two stocked ponds - one with trout and one with bass and catfish.
15 miles of hiking trails on the Farm and another hundred in the neighboring Shenandoah National Park.
From the Farm, hike the two renowned Shenandoah NP trails - just a 7 mile drive  to "Old Rag" and White Oak Canyon trail heads.
Easy walks through the farm and orchard on our 1100 acres.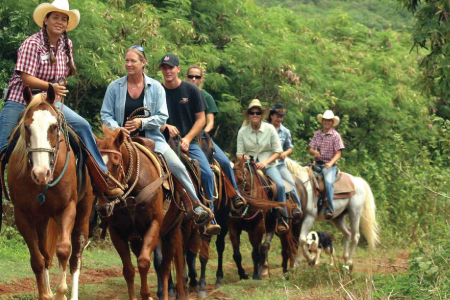 Trail rides, horsemanship classes, horse camping and stabling are all here on the Farm with our partner "Circle B".
We do ride Western style here on twenty miles of trails on the farm and 100 miles including the Park, which borders us.
Road biking from the farm is on rural byways through meadows up hills and into the next hollow - without a shoulder but our riders will hear traffic approach.
We have route directions for various length rides. The Tour de Madison tarts and ends at the Farm every year on the week before Memorial weekend.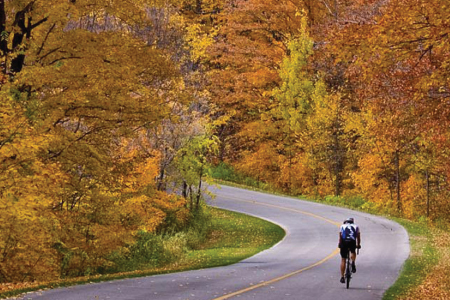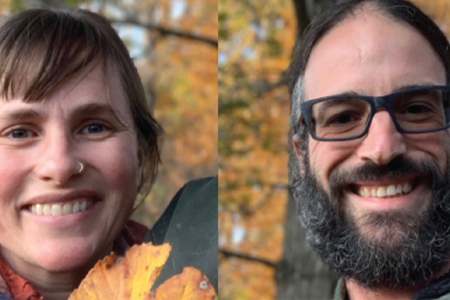 Nature walks with Jenn and Daniel Mintz - "In True Nature"- most Saturdays at 10AM - after breakfast, starting from the Lodge Porch or inside by the fire if weather requires.
The walks are "on hold" for March so that our guests are not gathered in a group.
We are not insulated from nature.
It is here. nature is what we are.
Here on our Farm of 1100 acres, we have meadows, farming fields, cattle, orchards and lots of wild life - deer, bear, herons and eagles over the ponds and stream, foxes on the hunt and butterflies landing.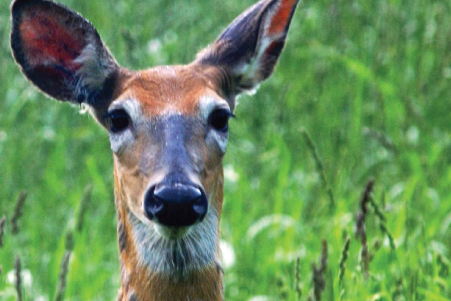 We have 4 vineyards crafting fine wines within a 30 minute drive, while our neighbor, DuCard Vineyard, is just in the next hollow and offers a superior tasting and learning experience in the setting of one of our own old orchards put to new use.
The team there - owner Scott, wine-maker Julien along with Chris, Beth and others assisting.