Glamping at Graves Mountain Farm & Lodges by Shenandoah National Park
In the 1930s we gave up 2000 acres to make this lower part of Shenadoah National Park.. Can't get any closer than that.
Glamping close to DC - just 75 miles and on a remote farm.
For Apple Harvest Festival over the first three weekends in October, Epic Glamping has come into our campground with 5 Glamping Tents - already set up for you with real beds, real sheets, real pillows and a community gathering tent - Covid Cares apply - with firepit and camp chairs.
Graves Mountain Lodge Resort Campground is 7 miles from the Shenandoah National Park's White Oak Canyon trail head and it is we who provide the Park with their parking lots there.
The Campground is 7.5 miles from Shenandoah National Park's Old Rag trail head - the "back" trail head, not the packed "front" one.
We have direct access to Upper Dark Hollow Trail, Rose River Trail, Rose Rive Fire Road trail and the sequence of Rapidan trails.
Glamping comes to next to Shenandoah National Park
Camping with real beds and sheets - and set up for you to walk into

Glamping Tents near Shenandoah National Park
Thursdays to Tuesdays from May 5 Until October 31
Provided and cared for by Epic Glamping  

Two night minimum
Glamping?
It is Camping - but the tent and real beds are set-up for you to just drive up to and start your stay but you will still need to bring items like towels and a cooler for your own food. Please see "What You Need to Bring" below.
What the tent is like:
Spacious 16 Foot Bell Tent, with either 1 Queen Bed (can add 1 or 2 twins ), or 1 KING (no twins can be added) Night Stands, Rug, Throw Pillows, Sheets, Comforters, Throw Blankets, Décor,  Lamps, 5 Gallons of Mountain Spring Water that we re-fill, tent warmer if needed - not full-on heat though. Fans in the summer.

Cars can be parked nearby and will serve as your "lock-up"

Pets - max of two and need to be with you on lead - not left alone in the tent.


There will be horses in the meadows, so dogs must be under control. Thank you
Rates Change
From $225 and up plus taxes. Minimum 2 Nights

Option For More Beds
- add a twin or two for $65 each for two nights.
Note: Because of Covid, we will not be re-setting your beds.
Toilets and Showers
Porta-potties are nearby.
Just for Glampers - wet toilets, vanities and showers - across the road in our Old Farm House - 300 yard walk.
Perks

Gathering tent with camping chairs

Campfire site

Shared gas grill

Selection of paper plates, cups, utensils, napkins.

Free Keurig coffee up in main lodge - a hike up hill.

10% Food & Beverage Discount at the Farm Restaurant in the Main Lodge.

Your own wash rooms, toilets, showers in the Old Farm House
Music Community Perks
Fri 7:30-9:30PM - Ellen, singer songwriter and Main Lodge Campfire with S'mores
Sat 5 -  8 plus PM - Ellen and Smokin' Trout Bluegrass on the Front Porch
Living LOCAL wines, beers, cider (our own) and moonshine. with Sat music.
What you need to bring.
Desire for adventures. We have plenty of them waiting.
Cars can be parked nearby and will serve as your "lock-up"

Towels

Warm clothes and rain jackets for weather.

Sneakers -Trainers or hiking shoes for strolls and hikes.

Cooler with ice for any foods that you may want to bring.

Back-packs - to carry items on hikes or at Harvest Festival




(We have the Market-Deli &Tackle down the road - with supplies, prepared foods and beverages.)

Fishing rods - or we have them at the Market-Tackle.

Nibbles - or get them at the Market



---
The Farm Table Restaurant
Breakfast and Lunch Brunch Buffet 8AM - 2PM Sat and Sun
Living LOCAL Farm to Table Dinner 5 -8PM
Adventure Access
18 Miles of hiking and strolling trails.

Our Doubletop Mountain is higher than Old Rag by 200 feet.

2 Mountain Trout Streams

Trout Fishing pond- catch and pay

Bass & Catfish Pond

Horse-riding

Pony rides at Festival

Great Road and Mountain Biking. 
Campground Hosts
Eddie and Leah of the Stables. They will come through several times a day. The stables are up the road (toward the Blue Ridge), first lane on your right - Apple Tree Lane - drive to by the silo - the stables are just to the left.
Always Open for Arrival
Please just respect the peace of others when you come in.
Information, Events, Maps, Restaurant
All available across the road and up the hill at the Main Lodge Guest Care.
Size of Campground
The camp ground starts at 7 acres and expands to 55 plus cares.
What Is it Like at Graves
The Blue Ridge starts to rise just to the northwest - the shoulder 
Our farm lands abut the Shenandoah National Park in one place. To one side of you is our lower mountain - Graves  at just 890 ft- there is a good ridge trail up to it. To the other side is Doubletop Mountain at 3455 ft - a hard scrabble on loose rock footing - technical.
You are on a working farm, with many activities - 12 plus - see the tabs on the listing, farm animal tours, live music, local beers, wines, and moonshine, a southern family style restaurant, nature walks, hawk walks discoveries, a seasonal pool with lifeguards ($5 pp), two swimming holes, two stocked fishing ponds, two mountain trout streams, massage, Yoga, and mountain climbing - all by appointment. 
Where on the Farm
In the Rose River Valley - braced by two streams.
Just down the road - 200 yards - form the Market-Deli & Tackle corner store.
The Main Lodge Overlooking our stream valley, the farm, and the Blue Ridge with "Old Rag" mountain folding above Graves Mountain. 
 - Coffee available at the main lodge from 7:30 AM. and the Market from 7AM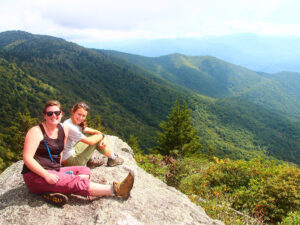 Hiking the Two Famous SNP Trails 
The Park access fee: $15 pp for a week/

$30 per car and all people in t for a week.




When parking choose car and MARK your car with your receipt.

Young ones - 15 yrs down are FREE

Buy on lone if you choose - here 


---

#1
Old Rag Mountain Trails, Up and Down or Circuit.
No dogs allowed on Old Rag Trails.

Now, for 2022 and on, the Park requires a day use trail permit for all hikers so as to limit hikers to a reasonable number. 
:: Buy tickets for each Old Rag hiker here >
You must take rain gear and extra layers- frequent showers in the summer, food, water, extra layers, and head lamp. - WEATHER CHANGES and you could get into a "white out".  
There is no cell access. 
There are two ways to do this hike
1) Front Access , scrambling  through the boulder slots. This is VERY busy on weekends. It is a 10.5 mile drive from the Campground - going the back way via Etlan to Nethers to trail head.
Trail Details here > The main parking lot is now right by the trail head with the over flow lots back 6/10th of mile. On a weekend, you will be hiking with hundred of others. The circuit is 9.5 miles and will take at least 8 hrs. Half is a 2800 ft vertical climb and descent while half is fire road and not too challenging.
2) Back access -up our back hollow road - Weakley Hollow Rd, which starts by the corner Market. It is 6.6 miles to Berry Hollow Parking area. Limited parking but not much used. DO NOT park on the road shoulder. If needed, drive back to the White Oak Parking lot and walk up. Put park fees in the honor box. For Trail details -  see narrative explanation here >. and follow these details in partial reverse You can go up to the top and down - 1780 elevation gain, with not many other hikers. Tough hike but you do not scramble through the rock slots.  6-7 hrs - STRENUOUS. Do do the full loop, scrambling down through the slots - now with the throngs from the front access, then at bottom you will loop back on the Weakley Hollow Fire Rd/Berry Hollow to your car.  9.5 hrs. STRENUOUS, last part of circuit is gentle. 
---
#2
White Oak Canyon Trail
Dog Friendly Trail.

Parking Lot and Trail Head - a 6 mile drive up our back hollow road - Weakley Hollow Rd - that starts at the corner Market-Deli & Tackle. Park in the large parking lot. Put Park Fees in Honor Box.  For hike details see here > And here > https://gohikevirginia.com/whiteoak-canyon-trail/
3 miles, 430 ft elevation gain This is not too strenuous, can be a family hike, up by a series of waterfalls.
Our cascading workshop comes down these waterfalls - led by our Shenandoah Mountain Guides Team).
The hike can be STRENUOUS if you choose to hike up to the top of the Ridge.
Warning In winter - black ice build up by waterfalls, means that for safety, you should stay well back from the falls. Black ice can cause a catastrophic tumble. It happens. Please be aware..
Our Own 18 Miles of Trails
On the Farm we have 18 miles of trails that can connect out to Camp Hoover, Rapidan and then up to Skyline Drive.

We have gentle strolls out through the orchard, around ponds, along the stream sides, up onto the shoulders of Graves Mountain, and then up to the ridge line.

Strenuous kickers will take you Doubletop Mountain at 3455 feet, along its shoulders. Steep, challenging footing and a killer workout 

Here are two maps


Map of Nar Farm Area and Trails >
Map of near and far trails >
Little Critters Notice
– we are a Farm and you are on a partial meadow and forest around.
So you will have bugs, toads, frogs come to visit, while bear and deer may stroll by in the early morning. We do not use pesticides on these fields.
Big Critters - Bears and Deer - no Sasquatch that we know of but keep listening for the "knocks"
Be "Bear aware" in campground and on trails. Keep your food secure, if you come across a bear, make noise and retreat facing it. Its is always wise to make human noise as you walk along - warning any bears that is is time to skedaddle.
Adventuring at the Farm on 1100 Acres Bordering the National Park
Hiking
Our own 18 miles of trails - easy strolls rising to really tough uphill to 3200 feet - not Old Rag but tough enough to kick a butt or three. It's one of our own two mountains. This one is "Doubletop", the other one - lower - is, of course, Graves Mountain.
Up the classic Shenandoah National Park hikes - Old Rag and White Oak Canyon - both just up our back hollow road - 7 miles.
Fly Fishing
Three mountain streams - two here on the farm and the Rapidan a short drive. Two streams are stocked and natives are higher up. On your own or with a guide.
Pond Fishing
Two ponds. One with bass and catfish, one with stocked trout - seasonal.
Fly Fishing Guided 
Learning with one of our guides. He will start you off with a Fly Rod or hone the skills you want to have - like mountain stream fishing for wily natives.
Horse Riding
Trail Rides - 1 hour to all day. Through orchards, meadows, woods and up our mountains
Lessons with Eddie and Leah - from "Get to Know the Horse" to high level communication.
Overnight Camping Trail Ride - Long day in the saddle winds up at Rapidan camping area with feast from the cam-fire, tents set up for you, sleeping bags ready, then trail ride breakfast, pack-up and the trails back to the Farm.
Road Biking
Flats through the valley and up rural side turns.
Turn by Turns as set up by the "Tour de Madison", our local road bike challenge in mid-May.
Super challenges to get you ready for a Tour e France if not the Rockies' Triple By-pass. On little traveled roads, you will hear the cars coming, on no verge roads. Here we have bye ways up down and around, up down and around, back down and back-around.
Mountain Biking
Doodling along our dirt roads, riding along meadows, through orchards, by ponds, and streams.
Long pulls up non-technical double tracks to above us - to the top of the Blue Ridge.
Tough, technical scrambles along trails to the tops of our two mountains - strong skills needed on rough trails that are rich in rock.
Mountain Climbing
- learn or hone your skills with our partners, Shenandoah Mountain Guides
Full day - drive up to Old Stony. Minimum of four, please, or check what other groups may be booked so that you can join in and make new mates.
Cascading Down Waterfalls
- wet and slithery
- learning to rappel down the falls in White Oak Canyon. Shenandoah Mountain Guides leads and makes it not seem scary.
Full day - drive up our back hollow road to White Oak Canyon, hike to the top of the waterfalls and start to learn the tools of the slipping and sliding. Minimum of four, please. Weekdays only as too many people in the falls during weekends. We need peace to learn.
Trail Running
Flat around the meadows and orchards
Killer up the mountains
Craft beers when beat
Farm Life Exploring
- life's better on the farm
Egg collecting at the Valley Chicken Coop - below the Main Lodge.
Walking with Ellie and Bootsie - pet pigs and not so little any more, plus BB the pet calf.
Goat play - along with wondering  at the `monster pigs and non-monster self-shearing sheep.
Cattle and calves  - also Longhorns in the field by the entrance to the Farm.
Horses and Ponies - trail rides and learning..
Swimming in our "swimming hole".  Yes, getting wet and splashing does not not always have to be in a pool.
Spotting bears, deer, little beetle and bug critters around the cabins and lodge rooms, eagles, herons, owls, hawks and vultures.
Just Playtime
Strolling around the ponds, in the orchards, along the stream.
Swimming - huge Pool - seasonal (not heated), Memorial Weekend through Labor Day.
Swimming hole play in the stream.
Campfire with S'mores
- Fri, Sat and anytime you want at your cabin or lodge fire-pit.
Local Music and Beverages - Sat afternoons with our best local vineyard's wines, our own hard cider, Graves Mountain "Squeeze", local craft beer, and  moonshine. Living LOCAL.
Massages – must book ahead, please.
Vineyard Tours – four Vineyards within 30 mins. One, the best, DuCard, is just over the hill. Superior wines framed by vineyards and Blue Ridge.  A rural experience looking up to where our orchards were in the 50's. Living LOCAL
Craft Brewers tour – four brewers within 30 mins. Living LOCAL.
Game Room at the Lodge - board games, puzzles and ping pong
Games in your cabin
Library at Poplar Lodge
Corn Hole - also regular Corn Hole tournaments that are master-minded by one of our farmers, Kaleb, who is variously #1 or #2 in the country - along with his sister and younger brother who both compete. Living LOCAL.
Horseshoes - down by the river
Volleyball - we have a sand court next to the pool, Covid allowing
Badminton & croquet - available by the pool, Covid allowing
Touring the sights – the historic houses, meandering the byways, Luray Caverns, Skyline Drive
Antiquing – 70,000 sq. ft. in Ruckersville – 30 mins
Barn Quilt art tour through Greene County. We have one of the barn quilts on our Main Lodge
Rocking Chair lazy day. We do that too here.
---
Festivals of Farming & Community
All subject to Covid process and as a result may be postponed to the next year
Early April
Heritage Trout Fishing Day
- special day for young fisher folk with Trout Unlimited along our streams and on our ponds
Weekend Following Memorial Day
Music Festival - Roots & Branches of Bluegrass 
- three days Bluegrass - our Mountain Heritage and where it has grown - that's the roots and branches, jamming, hikes, yoga, bike rides, mountain climbing.
Fourth of July
Fireworks and Band for Madison County
Here at the Farm for the whole County.
Last weekend of July
Peach Day Festival
Farm stand and Peaches of course, music, food, local beer and wine tent.
Throughout the year - approximately 3 weekends
Bluegrass Jams – in the Campground
First three weekends in October
Apple Harvest Festival
Apples, apple picking, pumpkins, squashes, apple butter doughnut, cider, hard cider, wines beers, hay-rides, farm-yard, hay mountain, hay maze, food, stream playing, local mountain music, Birds of Prey Shows- Raptor Encounters, and lots of things we should not be eating, over 75 vendors.
Halloween
- new tradition of the Haunting of the Apple Packing Shed, now a local tradition led by the Hurt Family who live nearby and two of whom work on the Farm.
New Year's Eve
- local band and good times with local brews, Covid allowing.
Valentine's
- local band and good time with local brews, Covid allowing.
Discovering
Nature Discovery Walk - Sat at 11 AM - 12:15 PM -  free, with Jenn and Daniel Mintz. History, geology, and nature at work in the valley. For all ages. Living LOCAL.
Raptor  Encounters - most weekends, Sat & Sun in season.  See and learn about birds of prey on the wing.  
Walk with a Hawk - special schedule. Living LOCAL.
Get to Know the Horse - Thu, Sat & Sun 1:30 - 2 PM, in season, free.
Eddie and Leah at the Farm Stables introduce how a horse thinks and responds to its world, with us beside it. Living LOCAL.
Watercolor Learning Workshop with Lou Messa. Monthly workshop for learners and wise ones. Lou is a local Blue Ridge landscape legend who loves to grow new artists. Living LOCAL.
Soap Making Class - workshop with Charlotte and Brian of Old Rag Soap Co. Once a month but also weekends for groups of at least two. Living LOCAL.
Team Building with resident gurus "TeamLink".
They train the "Seals" and Fortune 500 groups and local non-profits.
Home Cooking on Graves Mountain

 - at the Farm Restaurant
-  to-go at the Market
Southern Flavors and Special Diets
Southern home-style traditional flavors with contemporary twists  - pot pies, skillet fried chicken, chicken and dumplings, meatloaf, smoked BBQ along with basics such as burgers, quiche, lasagna and vegetarian options.
Kids Meals and Family Friendly Pricing
Child Half Price Discount  - 14 to 6 yrs
Toddler Free - 5 and down yrs.
Kids Menu with Sides $7
Vegetarian and Gluten Free
We always have vegetarian options along with gluten free suggestions. In addition to the menu, please ask for what the chef can do for you.
Living LOCAL.
Most of our vegetables come from our neighboring farms in season.
We make our own Apple Butter, jams, jellies, and cider - also now our own Hard Cider - Graves Mountain "Squeeze".
Wines, beers, and spirits - Living LOCAL.
DuCard Vineyard is our local partner, just one hollow over. Julien crafts fine French style wines.
Beer Hound Brewers in Culpeper brew our craft beers.
Hard Cider - we make our own special "old style" hard cider - our "Squeeze".
Moonshine - Tim Smith's Climax Moonshine and Bourbon both come from Belmont Farms in Culpeper.

Market Deli & Tackle
Our corner store has prepared foods for dinners to go from the Farm Restaurant, hot and cold deli sandwiches.
Deposit, Cancellation, Check-in & Check-out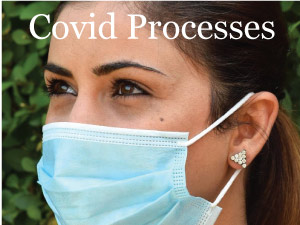 Covid
In the Campground, please maintain physical distance and disinfect your hands at the pit toilets.
Info@gravesmountain.com
Check In Time
Anytime as there are no assigned sites. Free-form is the way.
Check Out Time
Any time.
Late Checkout
As late as you like.
Deposit Required 
No deposit required.
Cancellation and Covid
Full refund if cancellation is at least 72 hours of arrival. Of course, Covid change of plan will always be accommodated.
12 Outdoor Adventures and a Whole Farm to Get to Know
Hiking and fishing on our 1100 acres and National Park, horse-back riding, onto rock climbing, then just sitting in a rocker or giving in to a massage - even Reiki.
Huge seasonal pool, volleyball, badminton, horseshoes, corn-hole, ping pong, board games, and books - a whole library for you.
Two mountain streams, two ponds, and 18 miles of trail plus Old rag and White Oak Canyon trails up the back hollow.
Farm Life Exploring
Chicken egg collecting, pet pigs walking, pet calf, goat play, horses, cattle all in the farm-yard.
Farm Restaurant in Main Lodge
Family-style Southern, choices daily, Many sides. 14 to 6 yrs half price. 5 & unders free. Kids meals available. See Farm Restaurant here :: >
The Market-Deli & Tackle
Take-out meals and groceries at the  Market, Deli & Tackle, down at our cross-roads. See Syria Corner Market here :; >
Seasonal Festivals
Heritage Fishing Day - in early April
Graves Mountain Music Festival - Roots & Branches -weekend after Memorial Day (delayed until 2022)
July 4th Celebration & Fireworks for the County
Peach Harvest Day - last Saturday in July
Bluegrass Jam Weekends
Apple Harvest - first 3 weekends in October
Library
There is a library and game room in Poplar Lodge on the 2nd floor front.
Game Room with Ping Pong
In the Main Lodge, ground floor, we have a game room with Ping Pong, games, puzzles, cards, and a nearby Keurig Coffee machine.
Gift Shop
The shop is on the ground floor of the Main Lodge, open for check in and check out times and during most days in season. Local goodies, our apple butter, apple sauce and preserves, artwork, games, toys, caps and T-shirts.